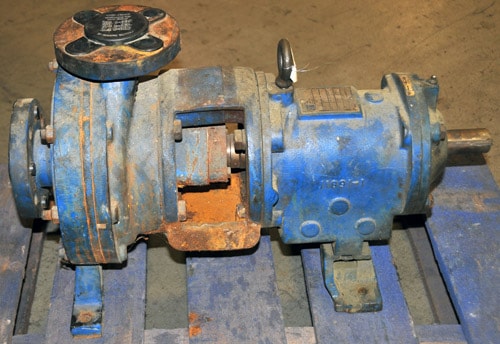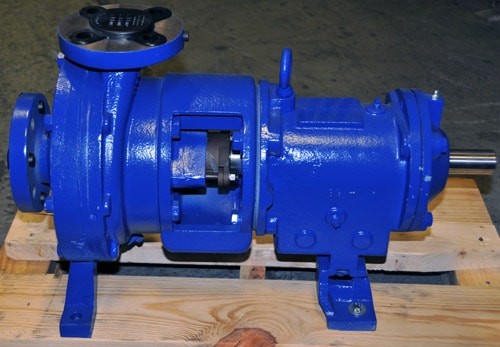 Smart Turner Pumps Inc prides itself on our almost one hundred and forty year history in the pump business. Our longevity within the industry proves our continuous commitment to product, service, and customer relations.
When a new pump leaves our facility, it goes with the assurance to the customer and end user that as an Original Equipment Manufacturer (OEM), we pledge to provide ongoing after market support to maintain the relationship created. In addition to our warehouse of stocked parts and in house machining facilities for drop-in parts orders, Smart Turner Pumps also provides comprehensive rebuild services of all models from our product line. That being said, while our main focus is obviously our own pump line, we also have proven capabilities of repairing and refurbishing non Smart Turner Pumps products.
Benefits of continuing to utilize our services include the absolute assurance that with every parts replacement order or rebuild repair / upgrade, the pump will consistently have OEM parts of exact form, fit, and function for the best suitability of the environment or application it was initially designed for. Maintaining original bills of material is an act that we meticulously follow to ensure any modifications made over the lifetime of the pump are properly recorded to indicate the why, when, and how of such amendments.
Turnaround times of completion of parts orders, rebuilds, and refurbishments all come with rush expediting options and each order is closely monitored to ensure that any breakdowns are minimized or ideally, avoided altogether. Should the need exist; emergency field repair can also be coordinated with our on-call technical service department.
Smart Turner Pumps stands behind all products and services we offer through our solid warranty guarantees on labour, parts, and materials. We firmly believe in servicing what we sell and also work to provide necessary engineering and technical support as customer and end user needs arise.
Centrifugal Pump Refurbishment Capabilities
General Capabilities
Emergency Field Repair
Installation
Product Procurement
Refurbishment Capabilities
Dynamic & Static Balancing
CNC Machining
Milling
Bore Milling
Turning
Overhaul / Repair
Seal Replacement
Hydrostatic Testing
Customer Specified Testing
Material Upgrades
Pump Types Repaired
Centrifugal
Open Impeller End Suction
Double Suction
Multistage Pumps
Non-Clog
Open Impeller
Refuse Pumps
Vertical Cantilever
Vertical Sump
Run Dry
We are Capable of Designing Pumps to Run Dry if Specified
Use With Solids
Yes
Construction Material
Casted Alloys
Bronze
Nickel Bronze
Tin Bronze
Cast Iron
Ductile Iron
Duplex / Super-Duplex
Hastelloy
316 Stainless Steel
Cast Steels
Titanium
Any other workable Material
Turn Around Times
Rush Services Available
Emergency Services Available
Industry Standards
ANSI
American National Standards Institute
ASME B31.1
CSA Standards Z299.3 / Z299.4
IEEE841
ASME B73.1
ISO
International Organization for Standardization
ISO 9001:2008
Hydraulic Institute
ASME
American Society of Mechanical Engineers
Industry Focus
Industrial Applications
Oil, Gas, Petroleum
Chemical Processing
General Industries
Power Generation
Sewage / Waste Water
Mining
Intended Applications
Coal/Tar
Heating & Cooling Circulation
Multistage High Pressure Boilers
Sewage
Solids
Heavy Duty, Tough Applications
Refurbishment of Smart Turner 4WD Pump for the Water & Wastewater Industry.
Product Description
Smart turner rebuilt this 4WD pump using our extensive knowledge as the OEM. This pump is used within a(n) Water & Wastewater application
Capabilities Applied/Processes
Rebuild Pump and Replace Recommended Parts
Shaft
Bearings
Wear Rings
Sleeve
Hard Faced Mechanical Seal
Gaskets
Seal Gland
Upgrade to Hardened Wear Rings
Balancing
Dynamic Balance Impellers ISO G6.3 @ 1,800 RPM
Check Bearing Frame for Concentricity
Hydrostatic Testing
Shipping
Warranty
1 Tear Parts & Labor
Overall Pump Dimensions
 
Tightest Tolerances
±.
Material Used
Materials of Pumps
Industry for Use
 
Quantity
1
Turn Around Time
 
Delivery Location
Ontario, Canada
Standards Met
Customer supplied specifications
ISO 9001:2008
Product Name
Refurbishment of Smart Turner 4WD Pump